Bricks come in all shapes and sizes, and these can be made from a variety of materials. If you are involved in the building industry, you will likely need to invest in some professional brick cutting tools – failure to do this is likely to cost you money due to damage to your tools and materials. It is important to think about the type of materials you are going to be working with before choosing a brick saw, although there are some brick cutting tools that will work with a range of materials.
One of the most important considerations when choosing brick cutting tools is going to be the type of blade it uses. A diamond blade can be a great option because it is impressively durable, and it also offers a high degree of precision – it is a great option for most types of brick including concrete, basalt, and quartz. It is important to understand that there are different types of diamond blade (e.g. a low bond blade), and it is best to choose the one that is most suitable for the materials you intend to be working with.
Which Brick Cutting Tools is Right for You?
Perla 200/250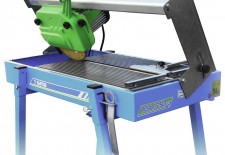 The Perla 200 is incredibly versatile, and this is one of the best brick cutting tools around if you are looking for something that requires minimal maintenance. It allows for four different cutting functions including straight cutting, round drill holes, mitre cutting, and polygonal boxes. It can cut almost any material up to a depth of 63mm. The Perla 200 comes with a detachable wash basin, and this makes it easy to keep clean.
Dakar
The Dakar Plus is a multipurpose brick saw that is incredibly robust. This is also one of the best value for money brick cutting tools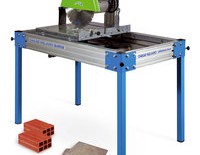 on the market. It is suitable for practically any construction material and it can be used for straight cutting or mitring cutting. The legs on the Dakar can be removed, and this makes this saw easy to transport from one location to another.
Venus 60/85
The Venus 60 is powerful yet surprisingly compact. Don't be misled by its small size – this saw can tackle all the same jobs as a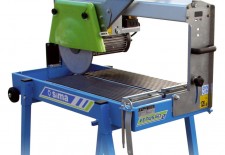 medium sized machine. The blade cutting head can be fixed in two different positions, and it is suitable for almost any type of construction material.